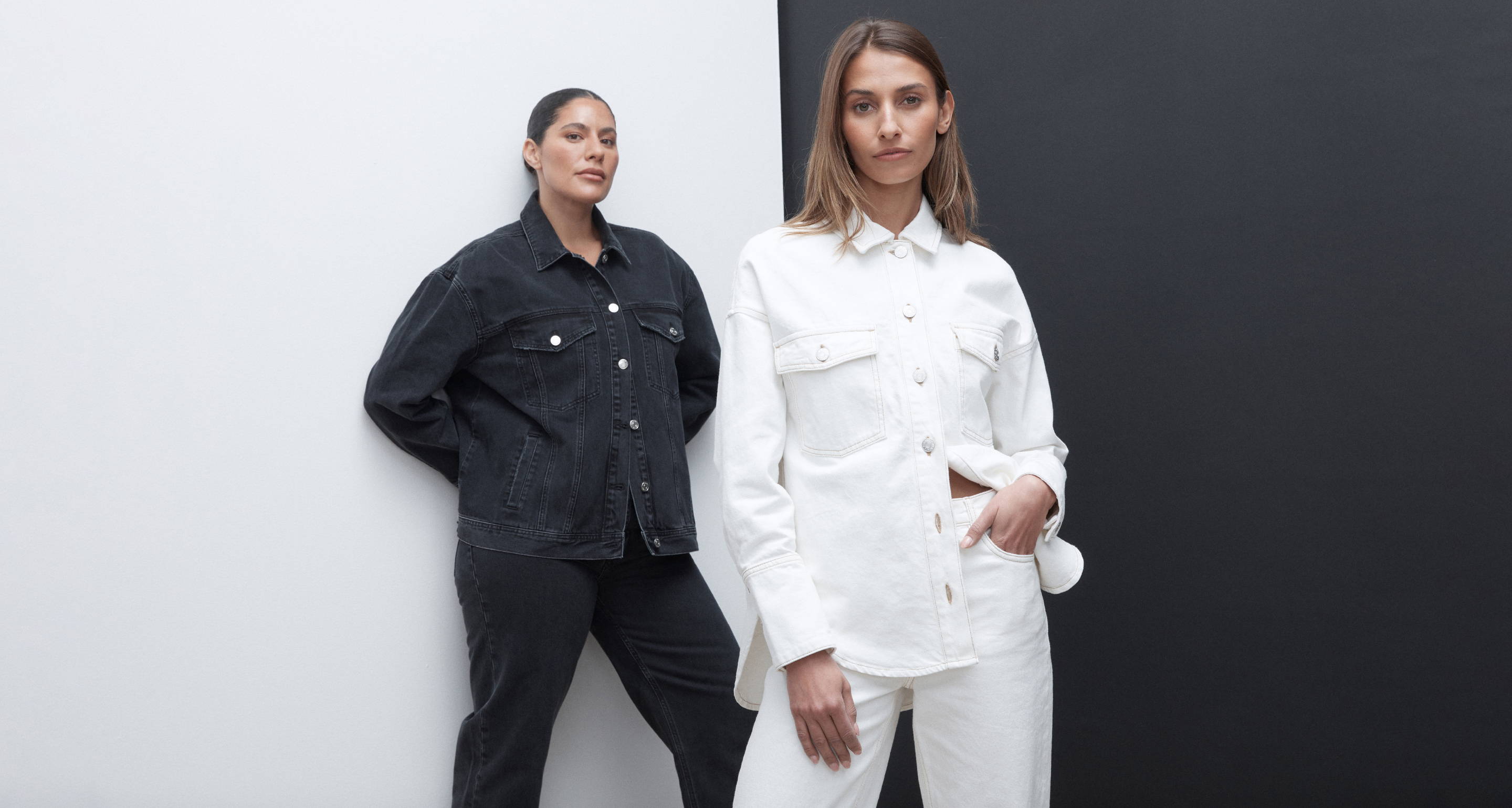 Q&A with founder, Danielle Pelly
In an exclusive interview with founder Danielle Pelly, discover more about our new premium denim collection, and how to style it.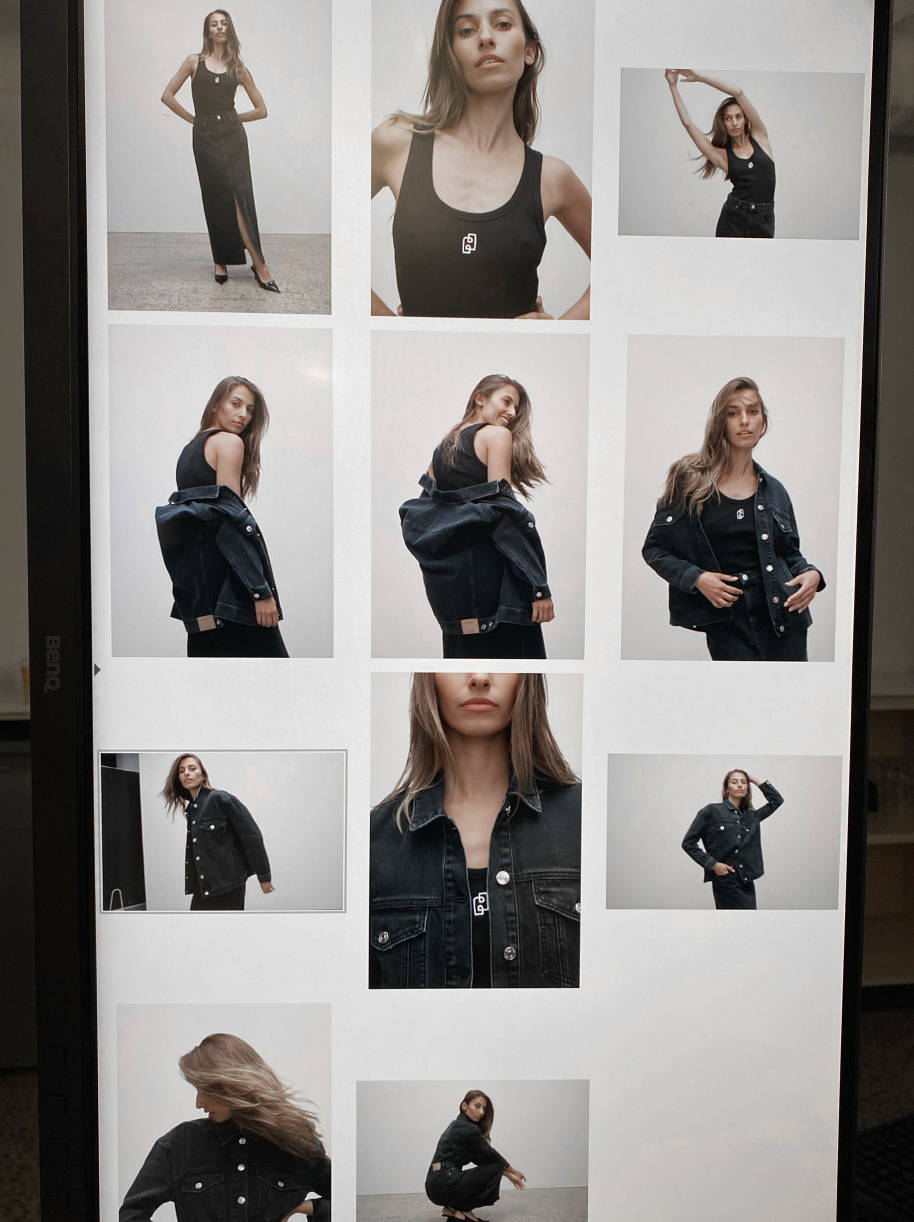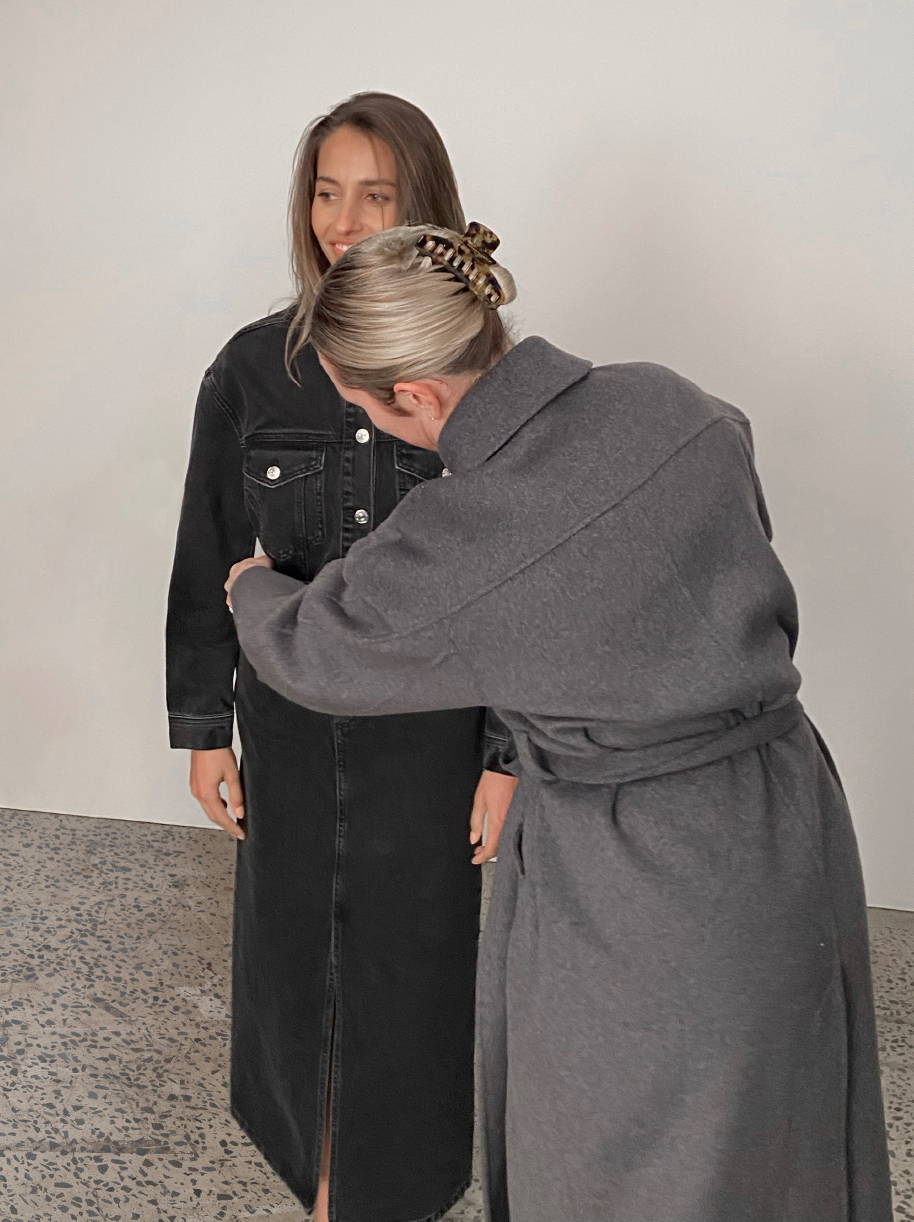 Where did you find the inspiration for the Ena Pelly Denim range?

Ena Pelly is all about the modern woman and we take pride in our commitment to embracing cutting-edge fashion trends, all whilst maintaining our high quality and sustainable approach to fashion. Recognising an unmet need in our product offering, we embarked on a journey to introduce a premium range of EP Denim - a curated collection of versatile wardrobe essentials designed to effortlessly complement your existing wardrobe.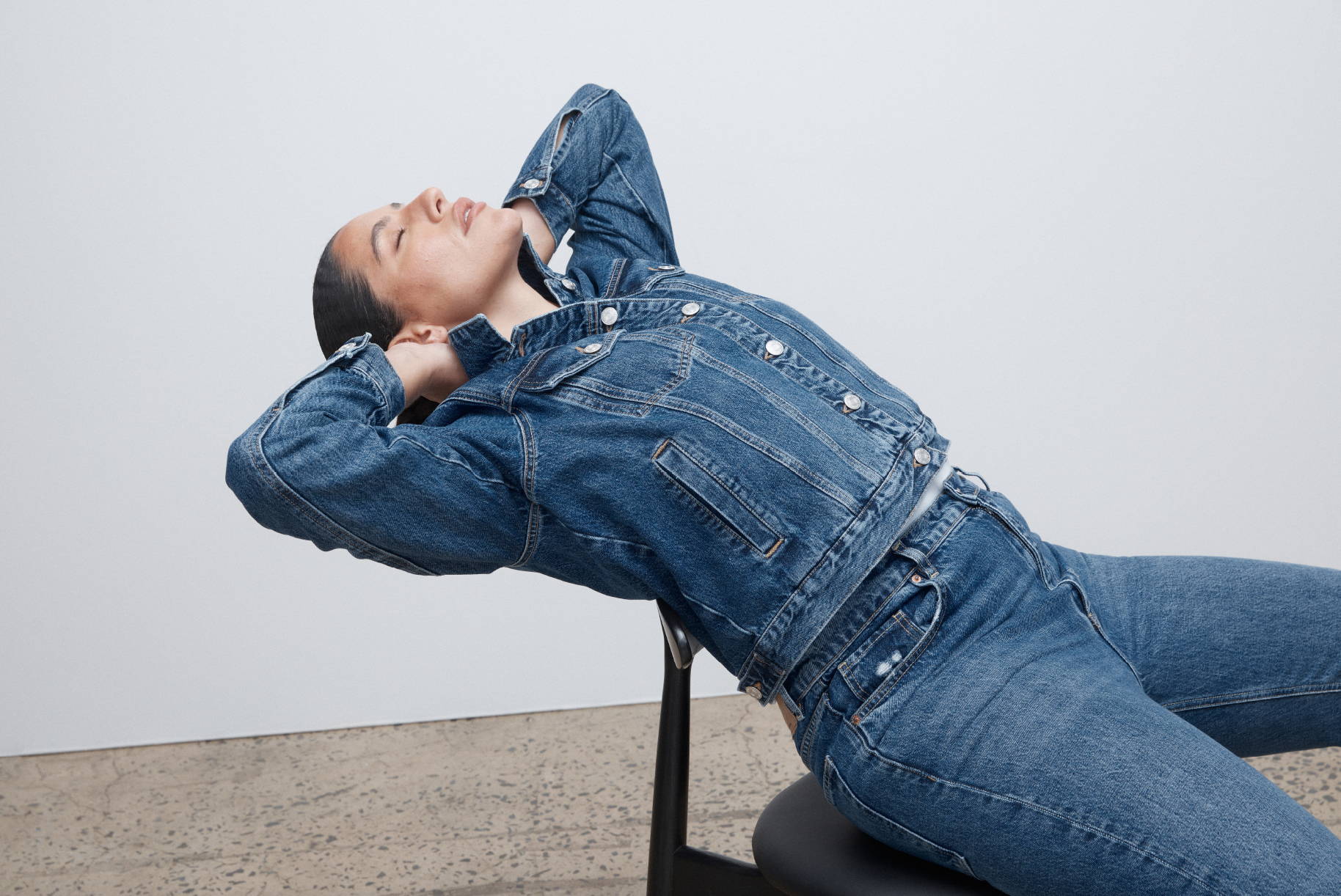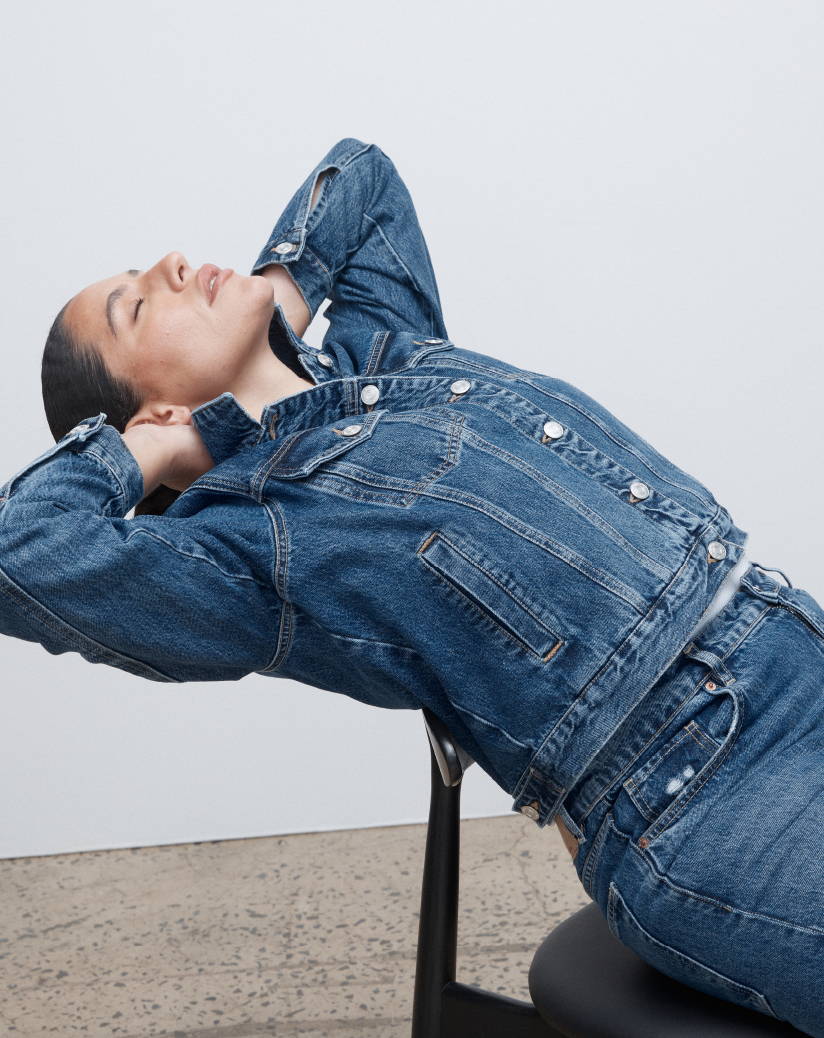 Can you talk us through the different cuts of the denim pieces?
The team have designed 3 key styles as part of the range, tailored to meet the needs of different body types and keeping the preferences of our customer top of mind. The range has been designed by women, for women, which is something I'm really proud of. The collection consists of 4 bottom-of-body cuts and three top-of-body pieces.
The Danielle Relaxed Jean features a wide-leg, slouchy silhouette - perfect for an off-duty look. The dynamic mum essential would be the Goldie Straight Jean, designed as a classic, straight-leg cut. The Coco Slim Jean is our take on the classic 'skinny jean' with a sleek, ankle-biter length perfect for wearing with heels. At the last minute we also added the Natalie Denim Skirts which I'm so excited to see in store. It's a denim maxi skirt featuring a front split detail that I think our customer is going to love.
We also have 3 different top-of-body styles in the collection. The Lizzie Relaxed Shacket is a perfect transeasonal piece that features the classic tailoring you expect from a denim jacket, crafted in a more lightweight shirt style silhouette. The Amy Oversized Jacket is the ultimate oversized jacket cut and is very 'model off-duty' vibes. The Elise Relaxed Jacket has a more tailored silhouette and is a slightly more refined, elevated piece.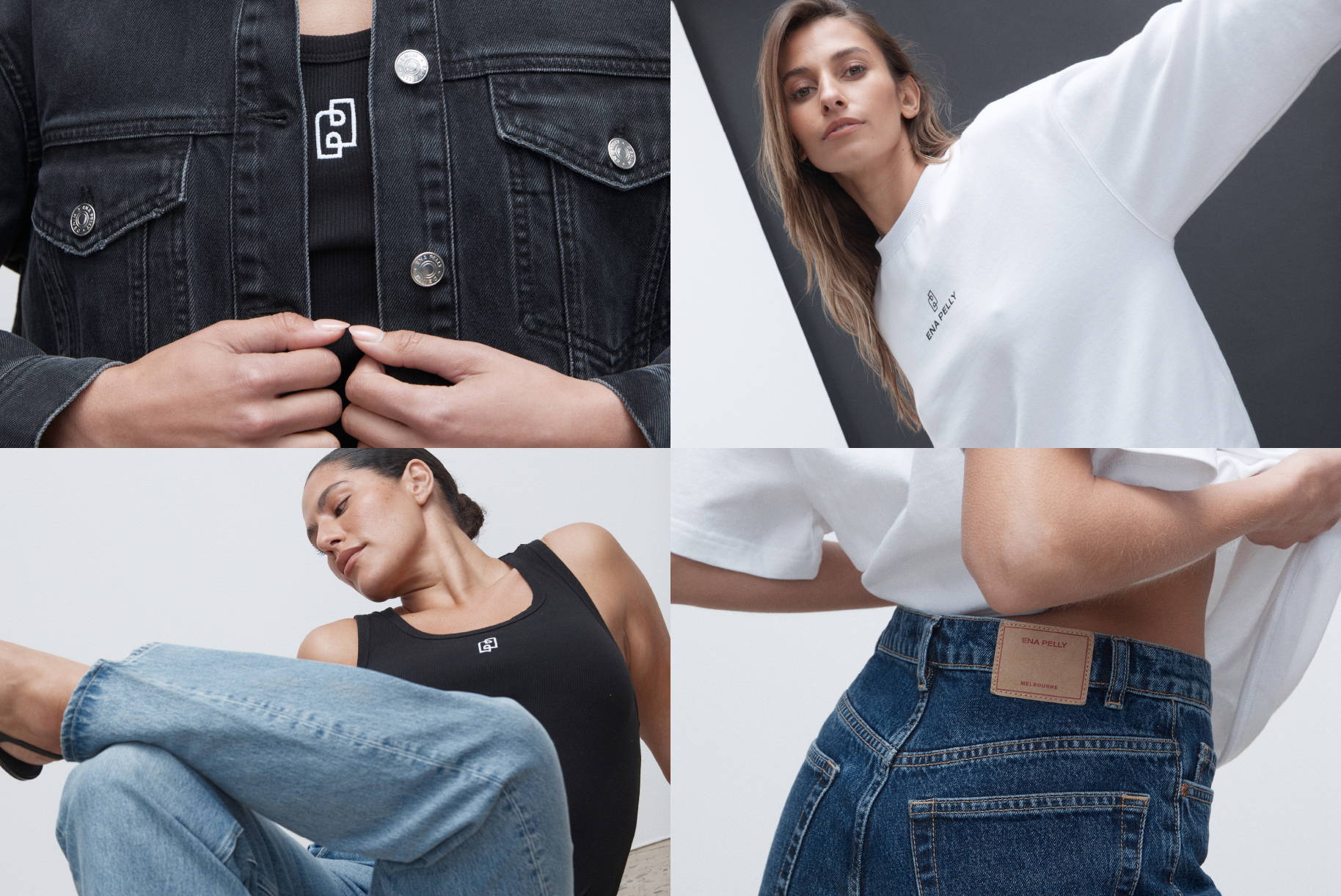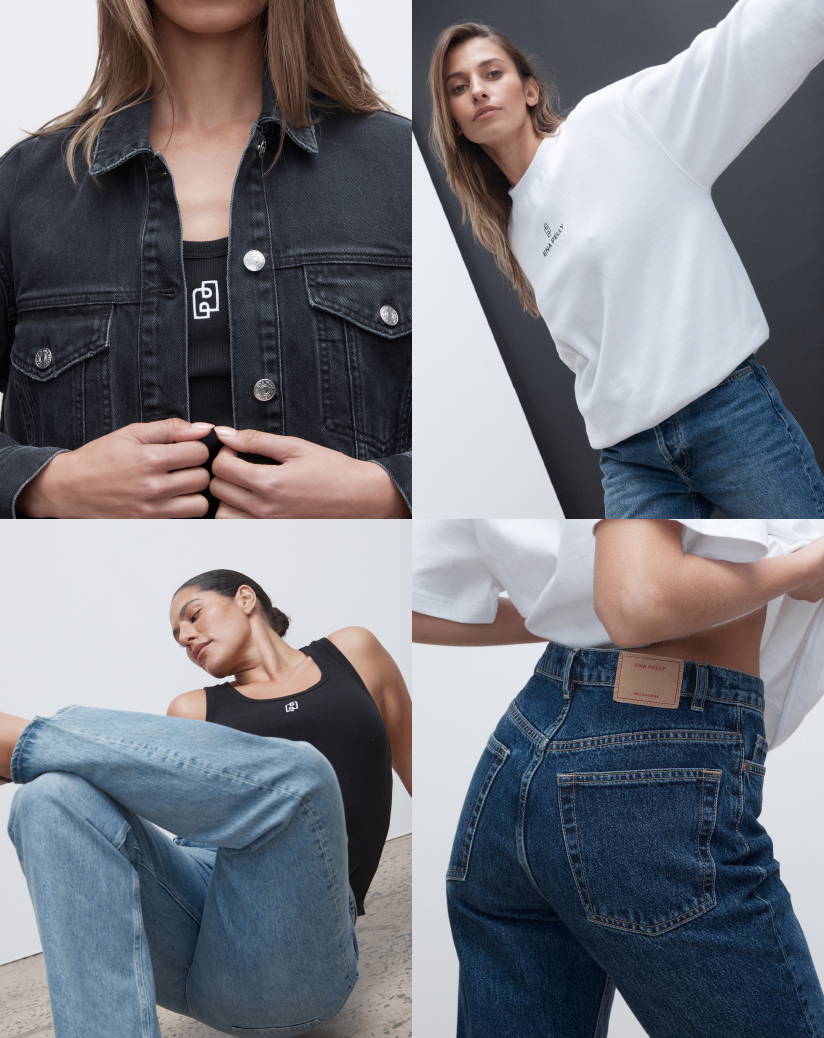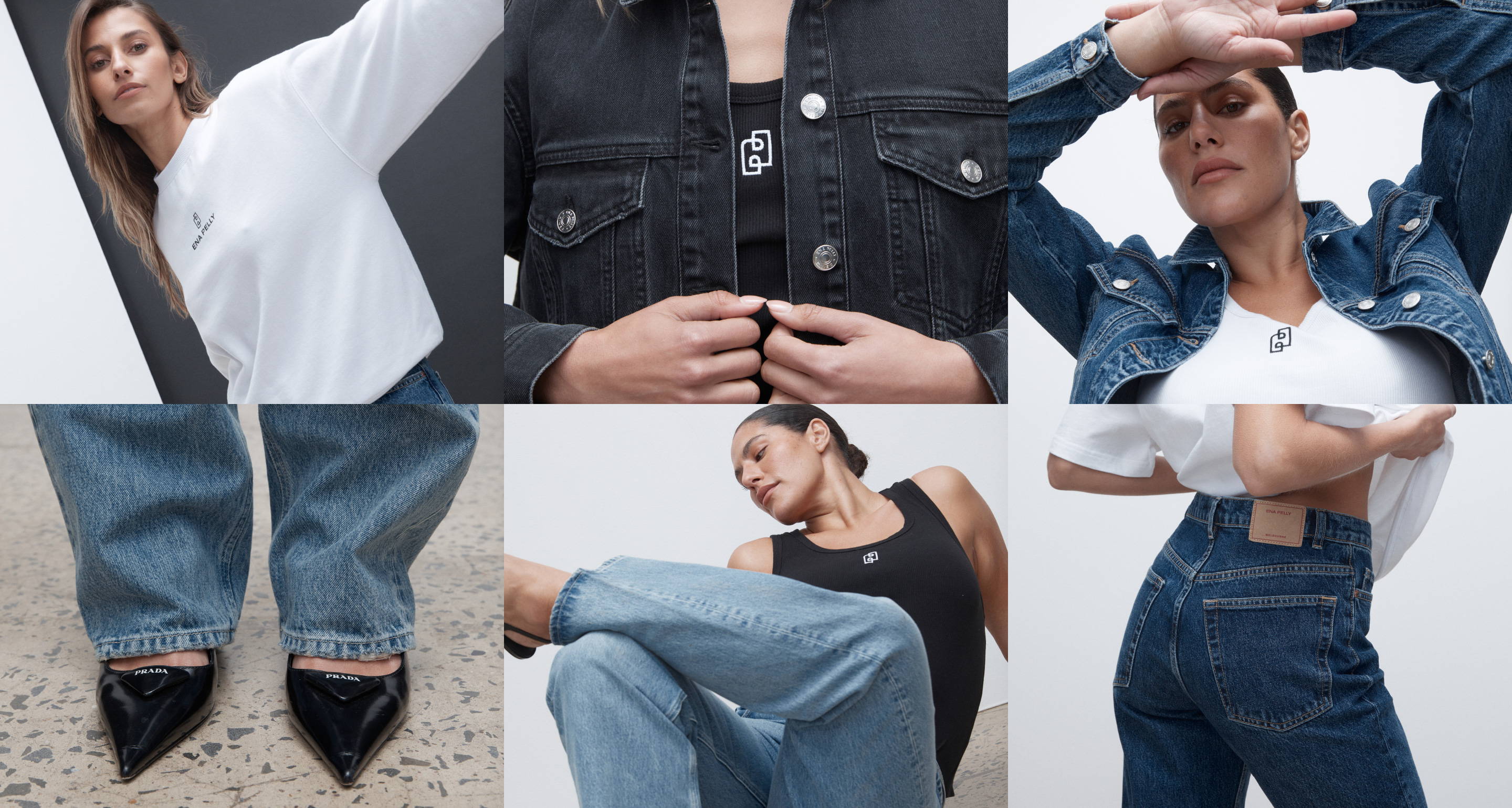 Tell us about the different washes?
The collection offers 5 distinct denim washes. The washing process itself that our manufacturer employs uses significantly less water than typical denim production. It was important to us when embarking on this denim journey that we take a sustainable approach to the washing process and overall denim production.
The Soft White denim is perfect for tonal styling with a more casual approach. This colour is available in 3 pieces from the range: Danielle Relaxed Jean, Natalie Denim Skirt & Lizzie Relaxed Shacket.
Our lightest blue denim wash is the Light Authentic Rigid, which is available across the Danielle Relaxed Jean, Coco Slim Jean & Amy Oversized Jacket styles.
The Mid Authentic Rigid wash is our classic, vintage blue denim colour, available in 4 styles: Danielle Relaxed Jean, Goldie Straight Jean, Coco Slim Jean & Elise Relaxed Jacket.
The darkest blue wash in our range is the Dark Authentic Rigid, offering a deeper blue than the Mid Authentic. The dark wash is available to purchase in the Coco Slim Jean, Natalie Denim Skirt & the Lizzie Relaxed Shacket.
Lastly, the Washed Black denim is our version of black denim with our classic vintage, slightly faded look. We have 3 pieces in the washed back: The Goldie Straight Jean, Natalie Denim Skirt & the Amy Oversized Jacket.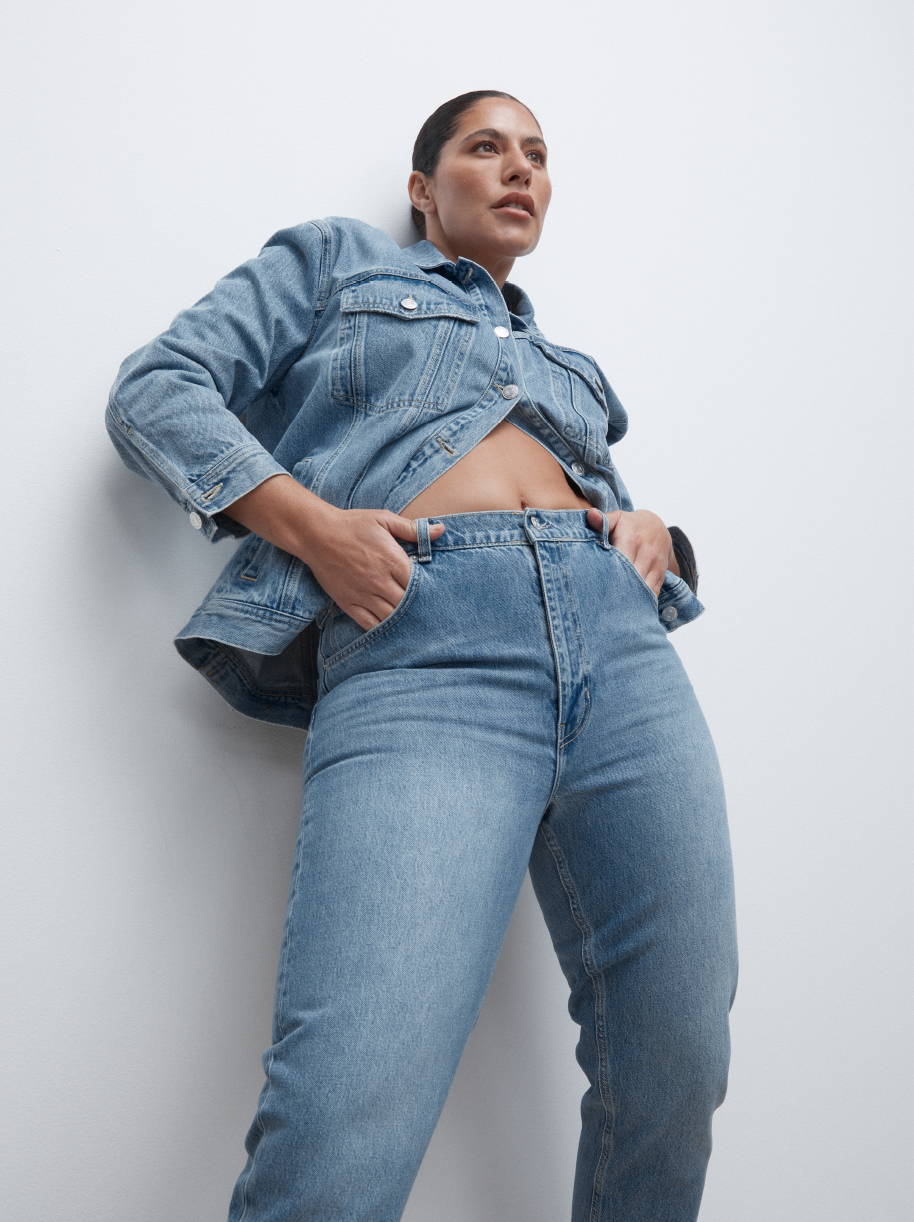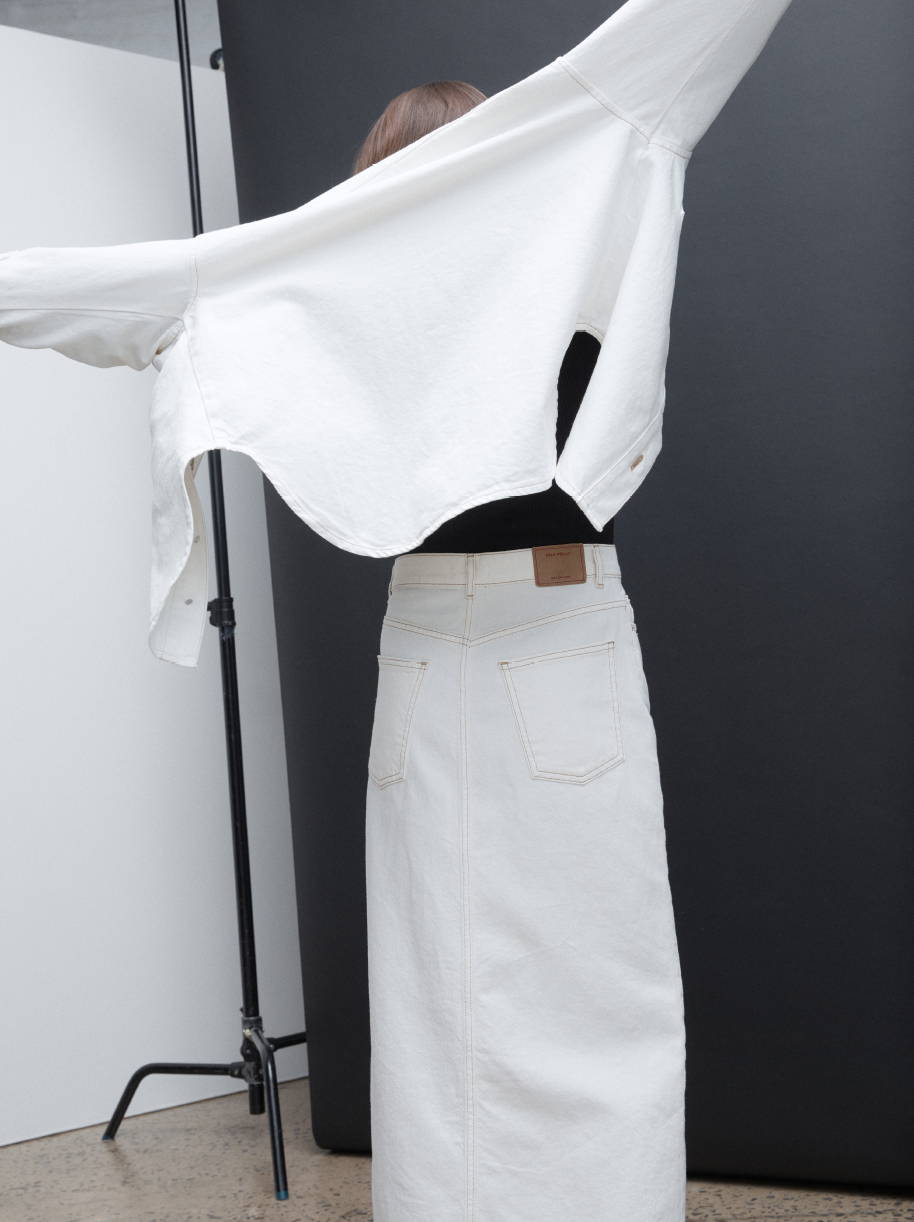 How would you style the denim pieces for a day and night look?
Denim is such a versatile staple that can be worn really casually, or effortlessly dressed up with heels for a daytime event. I'd pair denim with a tank, blazer and sneakers for a casual weekend look. Throw on some chunky jewellery and a pair of strappy heels to elevate it.
Another key trend we are seeing is double denim. Tucking in the top and bottom sets is super cool, especially our shacket tucked into the maxi skirts. Accessorise with layered jewellery pieces, a chic bag and heels for a more curated evening look.
Finally, what is your favourite style from the range and why?
My favourite piece in the collection would have to be the Danielle Relaxed Jean in the Mid Authentic Rigid. It's the perfect vintage-looking denim piece and is so easy to style. The knee rips add a subtle edginess which feels like a small nod to our beginnings as a brand. I love wearing them with a bodysuit for drinks or an oversized tee or hoodie for something more casual.